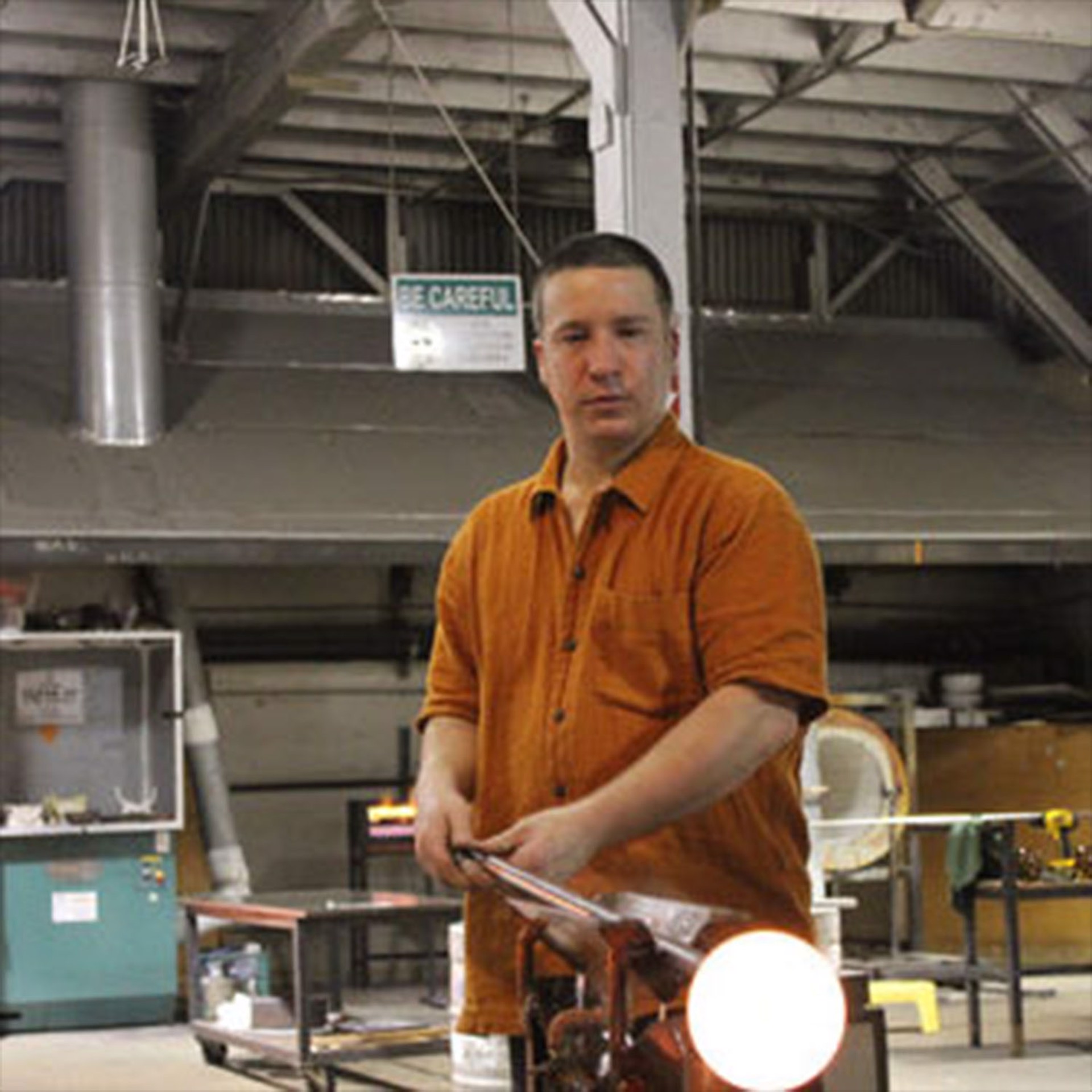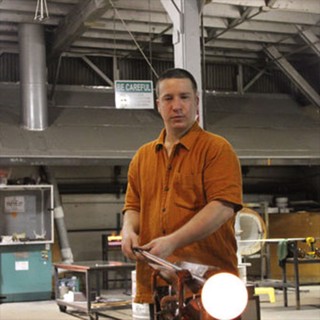 The transparency and the primordial nature of glass caught James' attention from an early age. It wasn't until he was 22 that he had an opportunity to work with glass. In 1999 James began a part time glass apprenticeship in Boulder, Co. Six months after starting his apprenticeship he quit his day job (waiting tables) and made a full-time commitment to glass.
During his early years he studied with Joe Cariati, Boyd Sugiki, Karen Willenbrink-Johnson, and Cesare Toffolo. To study with these masters he attended the Penland School of Crafts, Pilchuck, and the Pittsburgh Glass Center. His desire to learn brought him to California College of Arts where he graduated in 2007, BFA.
After college he settled in San Francisco, CA where he has developed a line of work including bowls, vases, sculpture, and, lighting design. When Friedberg makes glass he combines the ancient practice of glass blowing with modern design and sculptural principals. He has worked for and with a various artists and designers creating custom work and assisting in the creation and installation of their work.
When James is not making glass he is focused on community engagement through art education. He helps to facilitate and teach a youth art education program (Light a Spark) and an adult continuing education glass blowing program (Intermediate Skills Workshop) at Public Glass.
Read More