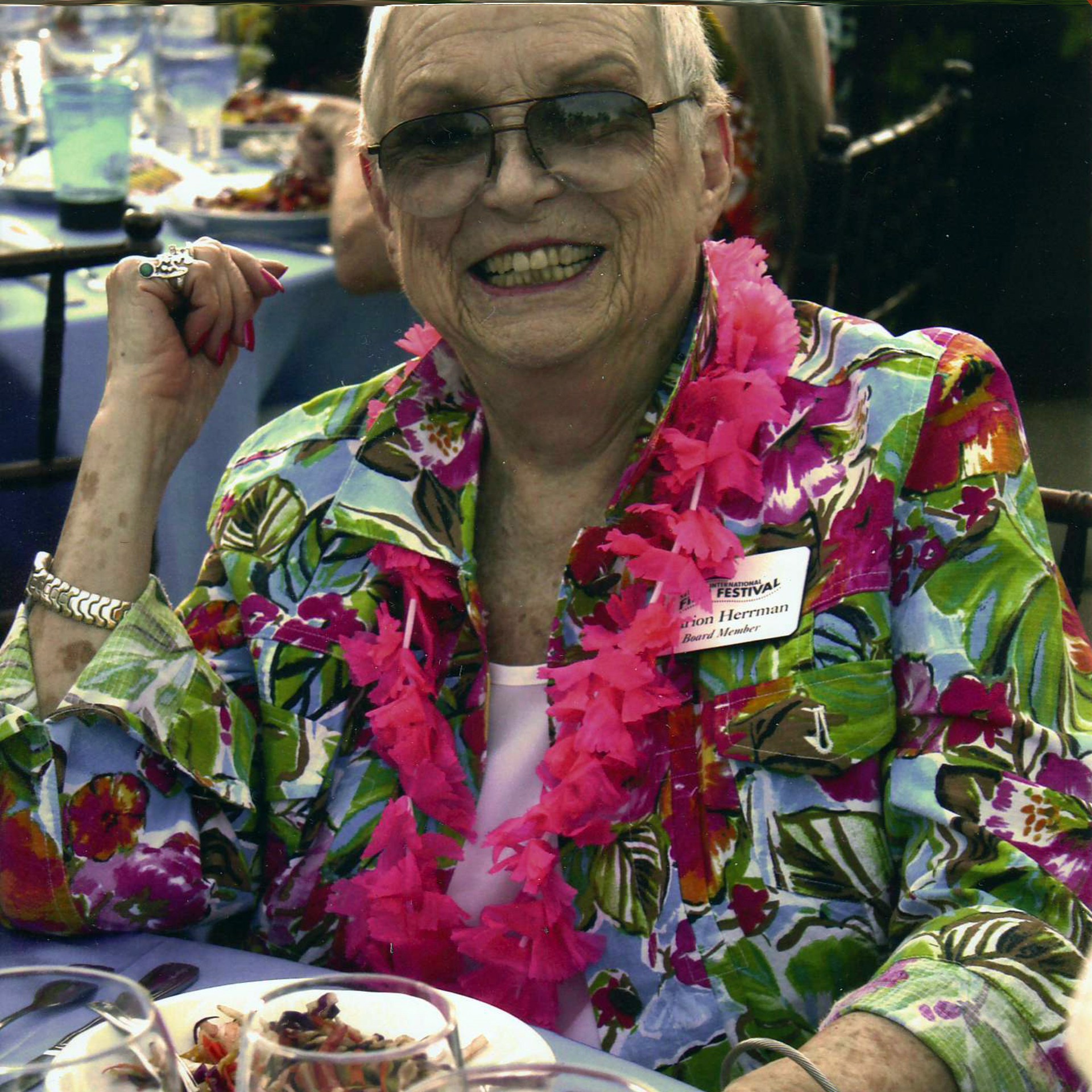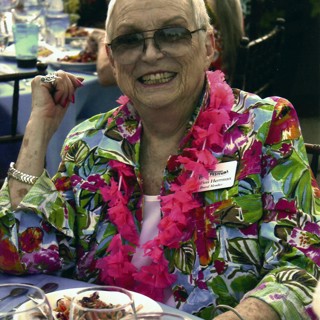 Quote
"Having enjoyed a career as a jazz singer before I came to Sedona in 1982, I decided to portray my love of the music in a different art form….sculpture. My enjoyment was extended by creating bronze sculptures displaying the wonderfully expressive, physical movements of various musicians, singers, and dancers in what I call 'JAZZART'" - Marion Herrman
Marion Herrman
1924 - 2012
From USO wartime performer to celebrity entertainer in New York City, the name Marion Herrman has always been synonymous with exciting entertainment. Marion, with her husband Alfred, owned the renowned New York night club, "Tuxedo Junction", at which she performed. In 1982, they left the big city and came to Sedona. Needless to say, they brought to Sedona a whole new perspective on life that was focused on fun and entertainment that has forever changed the arts and entertainment culture of Sedona.
Marion was active in Sedona's Incorporation in 1988 as well as a founder of Sedona's Jazz on the Rocks, Sedona Cultural Park, and the Sedona International Film Festival. She was also a pioneer on Sedona's Arts and Cultural Commission, Arizona's Cultural Development Board, and many more organizations which help form Sedona's culture to be as we know it today.
By dedicating not only her heart and soul to making Sedona a culturally rich community, she also, without exception, was a major financial contributor for these events as she simply wanted to see the arts thrive and be a vibrant part of Sedona.
It is with great honor and pride that the Sedona International Film Festival along with the Gallery of Modern Masters bring to you the JAZZART works of Marion Herrman. Proceeds from each sculpture that is sold go to the Sedona International Film Festival's Marion Herrman Life of the Theatre Fund to help keep her vision alive. This fund will enable the Sedona International Film Festival to continue to bring independent film and world-renowned cultural programs to the film festival.
For more information, visit the Gallery of Modern Masters, the Film Festival Office, or on line at GalleryOfModernMasters.com/Marion.
Read More