Gallery of Modern Masters commenced business in 2005. Zach Richardson had been a principle of International Fine Arts which sold works of art by the Modern Masters of the 20th Century such as Picasso, Miro, Dali and Calder wholesale to galleries. In 2006, he opened the doors to the Gallery of Modern Masters at Hillside Sedona, in Sedona Arizona, as an additional outlet for these masters at competitive prices. Until 2008, the gallery represented these masters exclusively, hence the gallery name, Gallery of Modern Masters. A transformation of the gallery started when Sedona businesses not only suffered from the economic downturn of 2009, but also a two year disruptive road construction project in Sedona. Many galleries, as well as numerous other businesses, went out of business. During the economic downturn, serious art collectors no longer came to Sedona and Zach had to reinvent the gallery to adjust to a rapidly changing market. As a result, the Gallery of Modern Masters is now the longest running business at Hillside Sedona and one of the oldest galleries in Sedona.
As Zach researched various options in which to take the gallery he discovered Christopher Ries, one of the most renowned glass artists sought after by serious glass collectors. Almost immediately after the gallery announced that it would be representing Ries, glass artists from around the world wanted to be represented by the gallery. Consequently the gallery has turned into one of the most selective glass art galleries of the Southwest.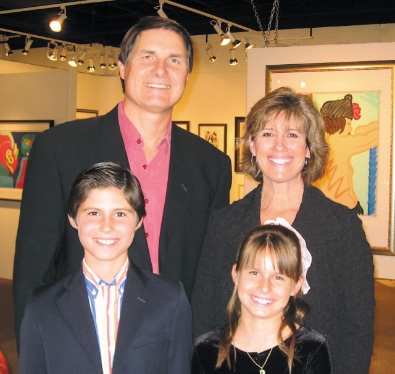 Modern Masters of the 20th Century are still represented by the gallery, though they are now complemented by selective artists in various mediums including glass, bronze, metal, photography, raku, mixed media, distinctive jewelry, and more.