Marlys Mallét & Michael Redhawk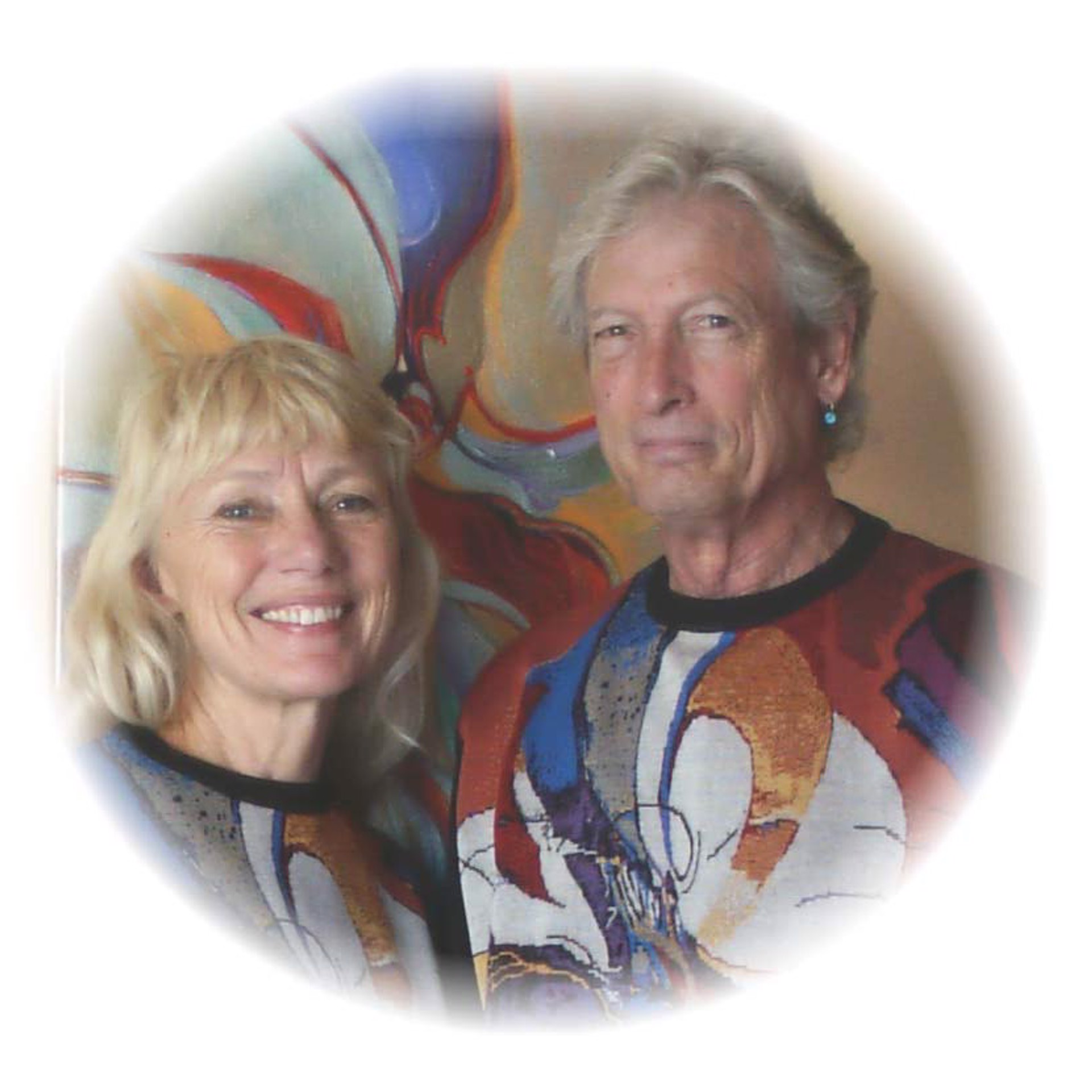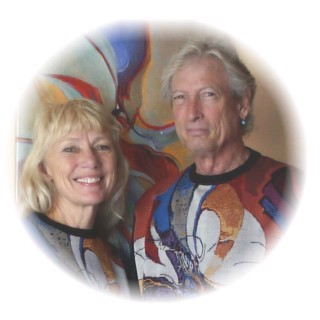 Marlys Mallét and Michael Redhawk have over 60 years of combined experience creating artwork individually. Redhawk spent many years studying and developing his painting skills to create romantic landscapes. He also enjoys using mineral specimens to create show-stopping jewelry. Mallet, who was also schooled in realistic painting techniques, has chosen to pursue a career in abstract painting.
As a husband and wife team, they share a studio, and have begun combining their talents to create exciting works of art that neither could produce alone. This arrangement creates truly unique art; with pieces both physically and conceptually shaped by the Mallét/ Redhawk "Unison" team. Their most popular Unison creations include Acrylic Paintings and Stone Creations. These acrylic pieces contain both realistic and abstract components, as per each artist's individual expertise. Their stone creations take advantage of fascinating rock specimens—capitalizing on the ancient, mysterious patterns created in nature.
Jewelry
Michael Redhawk's passion for jewelry began at an early age. Born in to a military family, Redhawk began creating jewelry while living in Panama. Upon working as a jeweler in Virginia Beach, VA, he won many prestigious awards while refining his skill. He now sells throughout the United States, and is best known for his astonishing gemstone and mineral pieces.
Acrylics on Canvas
When working in unison on a painting, Mallét and Redhawk collectively decide on a concept, the size of the canvas, and the borders. Redhawk begins painting, composing a realistic scene within the confines of the golden borders. Upon finishing his scene, he turns the piece over to Mallét, who expands the theme beyond those borders. The resulting product depicts not only a striking, realistic scene, but further expands that theme in to an abstract realm, expanding the emotional borders with the physical.
Stone Creations
The use of mineral specimens in mixed-media art seemed like a perfect fit for Redhawk and Mallét. Redhawk uses stones in his jewelry creations, and Mallét has a fascination in abstract patterns, such as those found in a mineral's structure. Upon acquiring two larger specimens, they chose to expand these minerals' abstract patterns using their artistic talent, and thus they began to experiment with stone creations! Mallét developed techniques to replicate natural mineral patterns, textures, and colors using acrylic paint; Redhawk developed systems to securely fashion bulky stones to board, and to meticulously pour liquid glass. The resulting pieces appear simultaneously abstract and natural—taking advantage of the almost hypnotic patterns created in nature. In Redhawk and Mallét's stone creations, you have the opportunity to be entranced by the fractal spiral in a 200 million year old Nautilus shell, or mesmerized by volcanically formed crystalline Agate, to name just two examples.
Read More